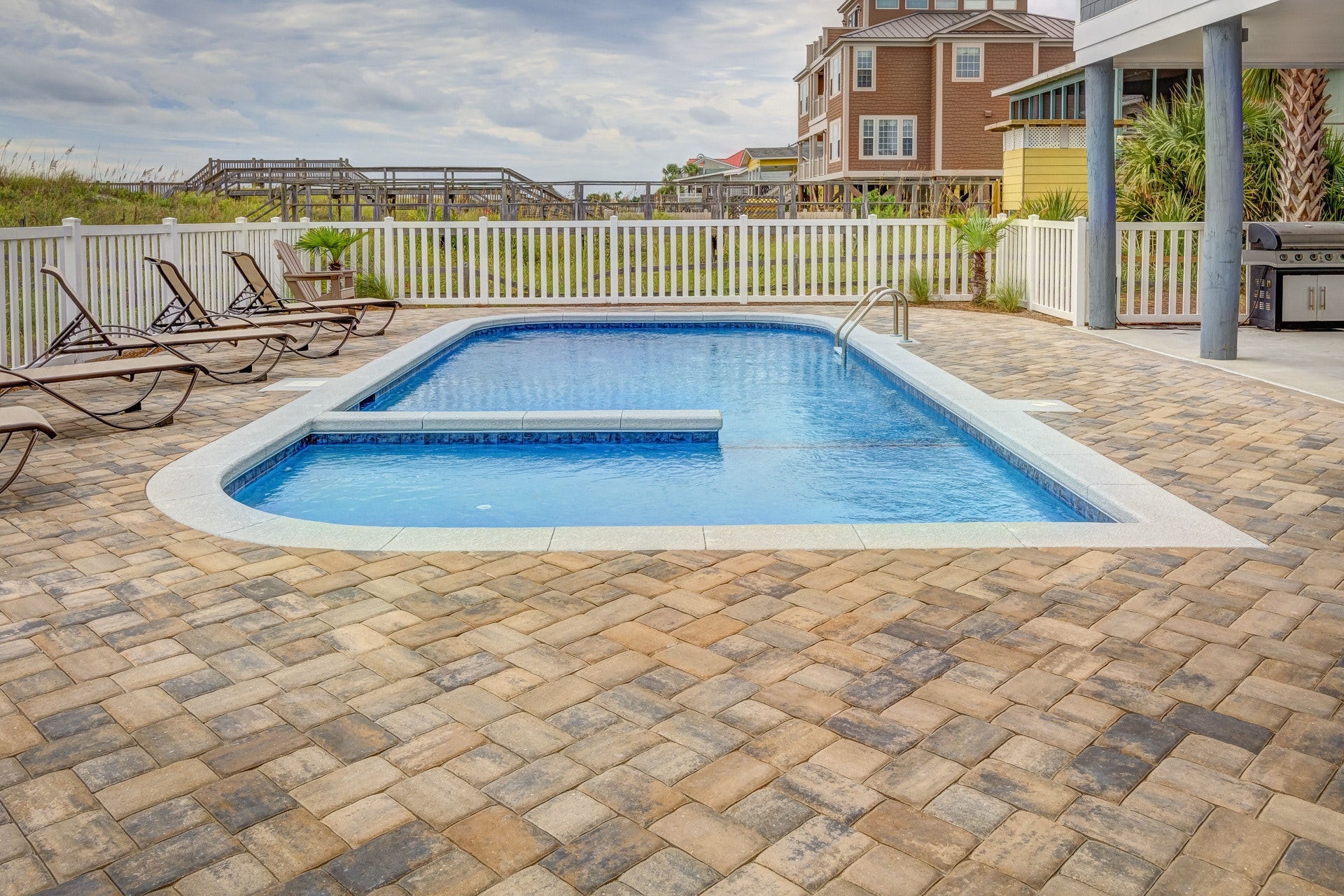 Is your swimming pool ready for those summer pool parties you're planning? Before your first splash of the season, there are few things you need to do to prepare your pool for a fun and safe opening. Make sure you check these items off your list before you take a dip.
Clean Your Pool Cover
Clean off all that winter debris from your pool cover before completely removing it and storing it away. If any water has collected on top of the cover, you may need to use a pool cover pump. When storing, be careful not to puncture your cover.
Clean Your Pool
Scoop out any debris that has made its way into the pool water. Focus on anything that could potentially damage your pool's filter. Check the filter for debris and then rinse. Any pool accessories like railings or ladders can be reattached at this point.
Top Off Water Levels
If your water level has dropped over the winter months, add water back in to bring the level up to its appropriate point. Turn on the filter and pump and let it run.
Test Your Chemical Levels
Use a chemical test kit to balance the levels in the pool properly. This is key to keeping your water healthy and safe to swim in. When in doubt, seek out a professional.
Monitor the Water Color
As your pool system and chemicals start to do their job, monitor the water color for any changes over the next few days. Continue to clean your filter daily during this time. Once the water is completely clear, you're in good shape.
Ready to find a home that has a pool? Search for listings with pools on REIN.com. Connect with one of more than 9,000 agents to help you navigate the market. Ready to buy but you're not sure what you can afford? Check out the mortgage calculator to help estimate possible monthly payments. Download the REIN.com app and put the power of fresh and accurate listing data in the palm of your hand. The app is available free in the App Store and Google Play Store. For local listings you can trust, start with REIN.com.
Local Home Listings You Can Trust.